We analyze the causes of weight gain on the back that is difficult to get rid of, and smooth the side lines.
1 Session
SGD

120

Per Month
Price Information 1 Session Regular Price
Duration 50m
10 Sessions
SGD

960

Per Month
Price Information 10 Sessions 20% Discount
Duration 50m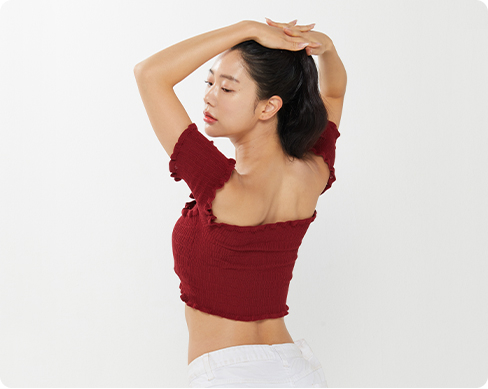 Smooth slim back care from the back to the side line
The tension in the shoulders and neck, which tends to become chronic in modern people, makes the body line unsmooth.
Yakson Therapy and Bamboo Therapy help your metabolism to keep you slim from your back to your side lines, making you look stylish.
Concerns?
Broad shoulders
A lot of back fat and a curved back
Those who spend a lot of time at the computer
Solutions!
Stretching the body
Losing back fat
Softening the skin of the back
*The care procedures may differ depending on the customer's face and body condition on the day.