With systematic Yakson therapy, you will have a more resilient and beautiful body than before pregnancy.
1 Session
SGD

458

Per Month
Price Information 1 Session Regular Price
Duration 2h 30m
10 Sessions
SGD

4,080

Per Month
Price Information 10 Sessions 11% Discount
Duration 2h 30m
20 Sessions
SGD

7,200

Per Month
Price Information 20 Sessions 21% Discount
Duration 2h 30m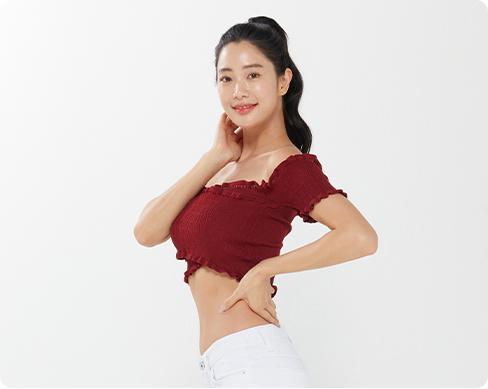 Care for the body shape after childbirth and giving confidence in body shape
After giving birth, we add elasticity to the deformed body, sagging belly, and sagging fats to create a slim and beautiful body shape.
Concerns?
Those who are 3 weeks after childbirth
Those whose body shape is disorganized due to childbirth
Those who want to find their pre-pregnancy body
Solutions!
Quick recovery after delivery
Positive and bright mind
Restoring the body to the pre-pregnancy shape
*The care procedures may differ depending on the customer's face and body condition on the day.
*For nutrition (moisturization) and Yakson therapy (face shape management), we provide customized care according to your skin and face shape.