We provide treatments to turn your face into clear features and three-dimensional face shape.
* All prices quoted are excluding GST
1 Session
SGD

368

Per Month
Price Information 1 Session Regular Price
Duration 1h 45m
10 Sessions
SGD

2,900

Per Month
Price Information 10 Sessions 23% Discount
Duration 1h 45m
20 Sessions
SGD

5,360

Per Month
Price Information 20 Sessions 28% Discount
Duration 1h 45m
Promise with the Customer
It is a system introduced to keep the promise with the customer by providing additional cares for free if the plaster after 20 cares does not fit into the initial plaster.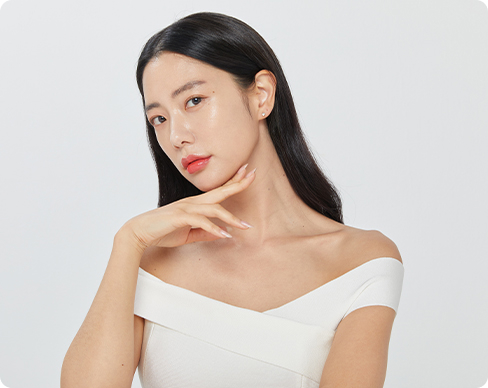 Face sculpting care that manages naturally distinct features
Instead of risky and unnatural plastic surgery, the trend is to naturally become beautiful.
Clear features can harmonize well with your face shape and give you a three-dimensional effect, giving you a youthful and good impression.
Concerns?
Flat face
Face with indistinct features
Face that is not pretty
Face that looks old
Solutions!
Face with clear features
Face with three-dimensional effect
Face that looks young
Good impression
Cristallo & Steam Treatment
*The care procedures may differ depending on the customer's face and body condition on the day.
*For nutrition (moisturization) and face shape care, we provide customized care according to your skin and face shape.